Cosmetic Dentistry
Porcelain Veneers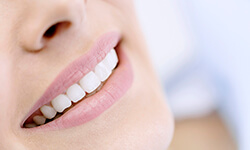 Veneers are thin custom-made shells that are designed to cover the front side of teeth. They are fabricated from strong and durable dental ceramic. Veneers are used to treat spaces between teeth and teeth that are permanently stained, poorly shaped or slightly crooked. They may also cover teeth that are chipped or worn.
Teeth Whitening
Professional teeth whitening is the answer for dingy, yellow smiles. It's a common side effect of age, but with your dentist's help, you can flash dazzlingly white teeth once again. We offer in-office and at-home teeth whitening to break through stains above and just below the surface of your teeth. Professional-grade whitening is much stronger than what you can buy at the pharmacy, and we take a personalized approach to meet your specific smile needs.
Metal-free Restorations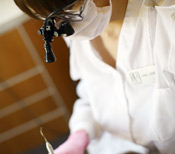 Crowns, bridges, and inlays/onlays made of dental porcelain or ceramic blend strength and beauty to repair damaged teeth in the front of the smile. Completed over two visits to the dentist, these metal-free restorations are also a good alternative for patients with allergies or sensitivities to metal. A dental crown strengthens or repairs a weak, worn, or decayed tooth. A dental bridge is for tooth replacement, and inlays/onlays repair moderate levels of decay.